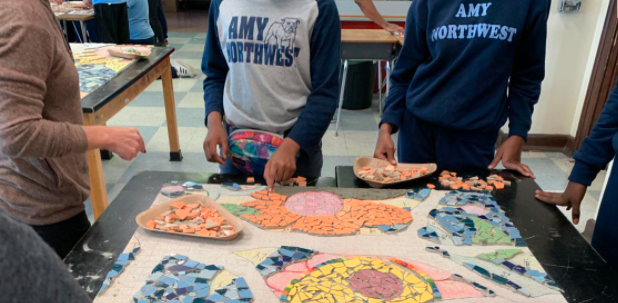 16 Feb

Neubauer Fellow Jodan Floyd Uses Many Tools to Keep Student Skills Sharp

Jodan Floyd (2016 Neubauer Fellow), utilizes many tools to keep 6th-8th grade students engaged, learning, and sharpening their skills at AMY Northwest School. The staff adopted daily morning meetings during remote learning to reinforce social and emotional skills while building relationships with students. To increase attendance, the student support services team works directly with students and families to remove barriers to learning, sets and monitors progress towards goals, provides encouragement, and connects families to services. Teachers maximize technology, connecting students to scientists via Skype, using platforms like Canvas to create art, and promoting student collaboration via Google Classrooms.

Under Jodan's leadership, AMY improved academic growth metrics, attendance, and climate. Jodan and her team continue to leverage multiple tools to increase student growth.  Read more here.