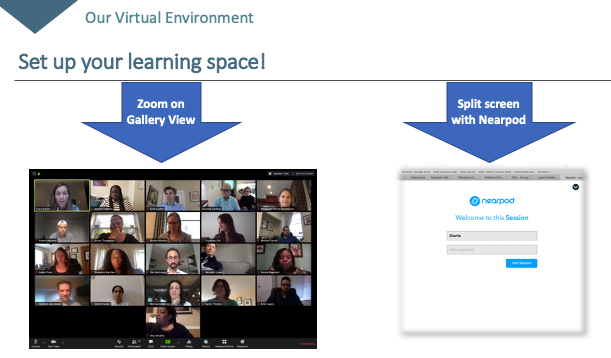 08 Sep

Philadelphia Academy of School Leaders Adapts to Support School and System Leaders During COVID-19 Pandemic

The coronavirus pandemic presented new needs and constraints that required us to pivot our organizational model and develop innovative solutions to serve principals and system leaders. Since mid-March, the Philadelphia Academy of School Leaders:

Moved from fully in-person to fully virtual trainings – We introduced creative strategies to dynamically engage participants online. We shifted content to respond to pressing needs, including crisis management, virtual learning, communicating with families and staff during extended school closures, planning for re-entry with a focus on equity, and more.

Introduced a multi-part strategy to support school and system leaders through COVID-19:
Learning Opportunities to develop critical new skills:

Trainings by experts to build capacity in virtual learning, leading through crisis, equity by design, and more
Virtual huddles for Fellows to learn from each other, share strategies and resources, and collaboratively problem-solve
Continual updates of local and national professional development offerings

Virtual Community Connections to build/maintain relationships and reduce isolation
Information and Resources to share ideas, tools, and resources – We created the Philadelphia Academy of School Leaders Resource Hub to share curated resources to support leaders during extended school closures and through re-entry
Inspiration to share positive stories and highlight successes among our Neubauer Fellow community
We will continue to innovate and transform our practices. We will assess when the timing and conditions are appropriate to transition back to in-person convenings. Even then, we will continue to leverage virtual trainings and our resource hub to support our leaders. In the meantime, we will listen, innovate, and support school and system leaders to effectively lead in the current context.