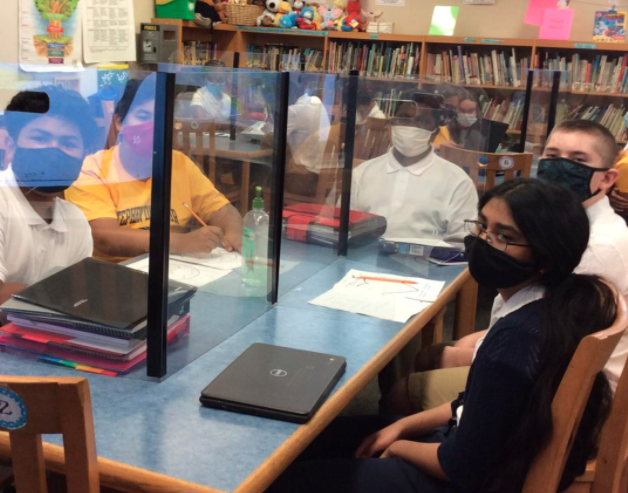 07 Oct

Students Become Leaders at Stephen Decatur School

Genevieve Endy-O'Kane (2016 Neubauer Fellow) has led Stephen Decatur elementary school since 2011. Under Genevieve's leadership, Decatur has been recognized as a model for academic growth, student attendance, parent participation, and blended learning to meet a wide range of learning styles. 

A building banner reads "Leaders are Made Here." Decatur students develop self-confidence and hone their skills by participating in the school-wide Leader in Me program. Based on the book, "The 7 Habits of Highly Effective People," the program promotes leadership among students and staff.  In addition, Decatur offers many other classroom and community based opportunities including instrumental music, plays, advanced art, and partnerships with WHYY Media Lab and the local recreation center. Read more about Leader in Me and other programs at Decatur here.