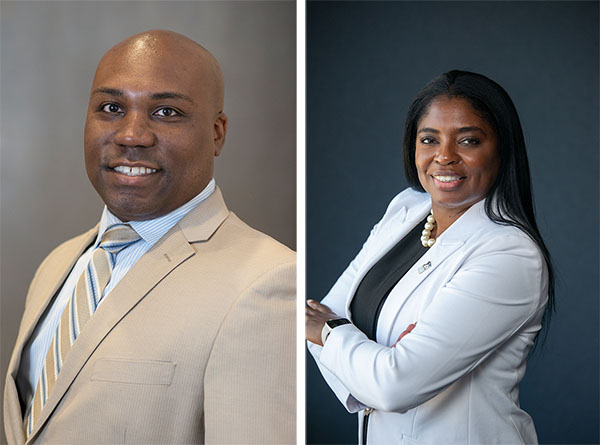 20 Sep

Neubauer Fellows Lead Two of Three Schools Pioneering 21st Century Schools Model

Neubauer Fellows head two of the three Philadelphia high schools tapped for Philadelphia School District Superintendent Tony B. Watlington Sr.'s 21st Century Schools Model program.

The program, which will begin in the 2023-2024 school year, partners the schools with businesses to provide workforce training in specific fields, with the aim of preparing more students for in-demand careers. Curriculums will retain core subjects and include material and opportunities specific to each school's chosen industry of focus, preparing students for college and to enter the workforce. 

Bartram High School, led by Principal Brian Johnson, a 2016 Neubauer Fellow, is getting a focus on the transportation and logistics industry, including automotive mechanics, supply management, and warehousing.

Overbrook High School, led by Principal Kahlila Johnson, a 2022 Neubauer Fellow, will deepen a focus on the entertainment industry, including digital design; film, television, and music production; and entertainment management. 

According to Johnson, the new model will help Overbrook develop more partnerships like those it already has, such as with the Destined to Achieve Successful Heights (DASH) program; Live Nation and Live Nation Urban; and the Mann Center for the Performing Arts.

Through this new program, "We will be exposing students to more facets of the entertainment society in hopes of closing the opportunity gap here in West Philadelphia," Kahlila Johnson said.

Additionally, West Philadelphia High, led by Principal Marla Travis-Curtis, will adopt urban development industry programming, including real estate, information technology, entrepreneurship, and arts and cultural studies.

If the adoption of a career-focused curriculum is successful at the pioneering schools, the district intends to expand the program to other neighborhood schools. 

Read the full articles about the 21st Century Schools Model at Chalkbeat Philadelphia; the Inquirer; Metro Philadelphia; or WHYY.