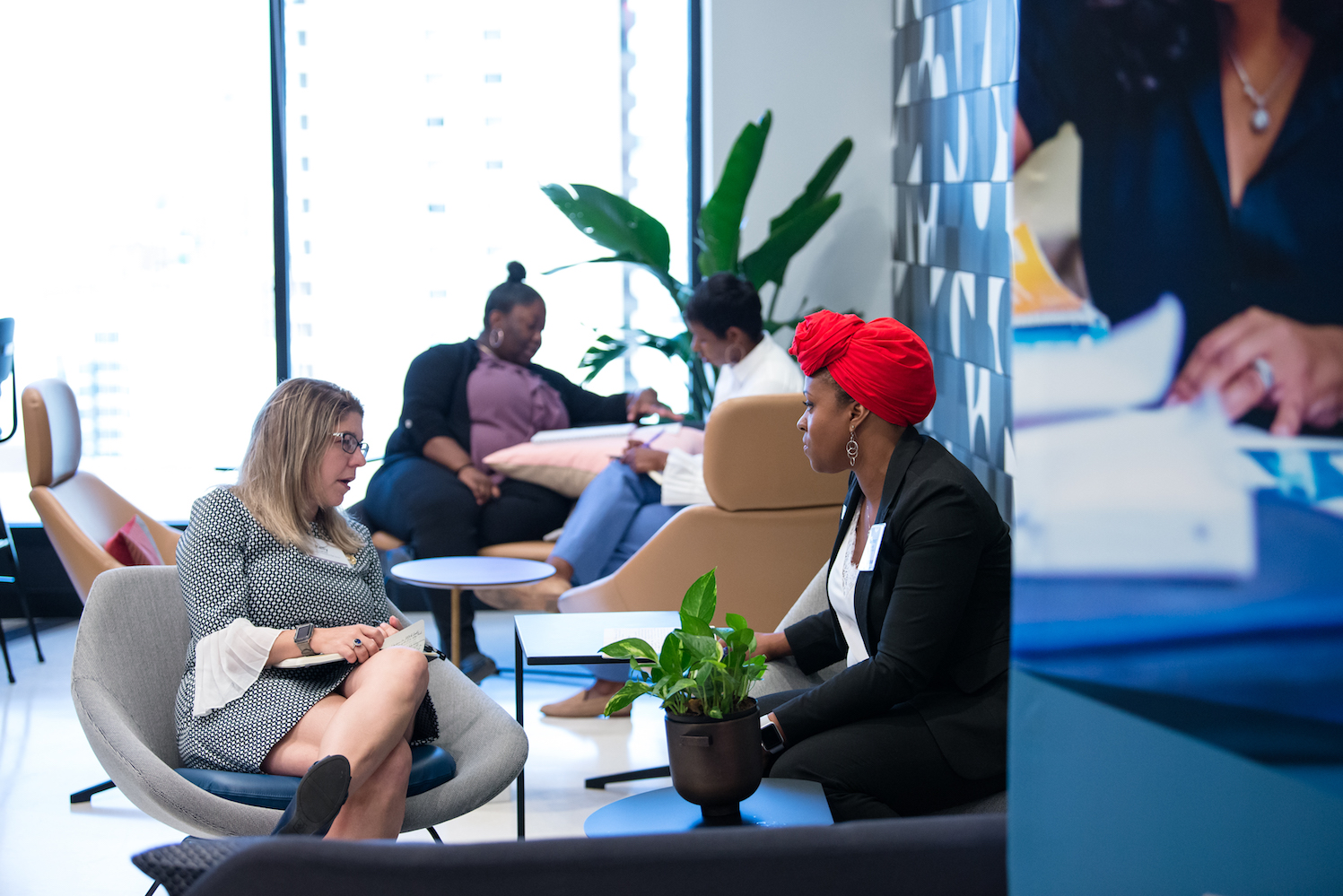 29 Apr

Announcing the 2019 Neubauer Fellows in Educational Leadership

It is with great pride that we announce the addition of 21 exceptional principals to the Neubauer Fellowship in Educational Leadership. This group of remarkable educators represents 1 faith-based, 3 charter, and 17 district schools and brings a combined 103 years of principal experience to the growing Neubauer Fellowship family.

With our fifth cohort, the Neubauer Fellowship will impact nearly one-third of Philadelphia's principals – the critical mass needed to drive systemic change. In total, our 109 Fellows serve more than 65,000 students, exceeding our organization's original goal of 100 city principals serving 60,000 students by 2020. Read our press release to learn more about this exciting news.
2019 Neubauer Fellows in Educational Leadership
Latanya Barrett – Mastery Charter Harrity Elementary
Joanne Beaver – The Philadelphia High School for Creative and Performing Arts
Robert Berretta – William H. Ziegler Elementary
Jason Carrion – Cayuga Elementary
Aliya Catanch-Bradley – Mary McLeod Bethune Elementary
Pauline Cheung – Francis Scott Key School
Leah Coleman – Stephen Girard Elementary
Omar Crowder – Northeast High School
Emily Diefendorf – Holy Cross School
Cassandra Houston – Ethan Allen School
Todd Kimmel – Horatio B. Hackett Elementary
Ariel Lajara – Honorable Luis Munoz-Marin Elementary
Kwand Lang – Spruance Elementary
Meredith Lowe – Andrew J. Morrison Elementary
Cheshonna Miles – KIPP West Philadelphia Preparatory Charter School
Jovan Moore – Girard Academic Music Program
Margaux Munnelly – Mastery Charter Pickett Campus
Jeannine Payne – Richard Wright Elementary
ShaVon Savage – Henry C. Lea Elementary
Susan Thompson – George Washington High School
Sarah Touma – Moffet Elementary