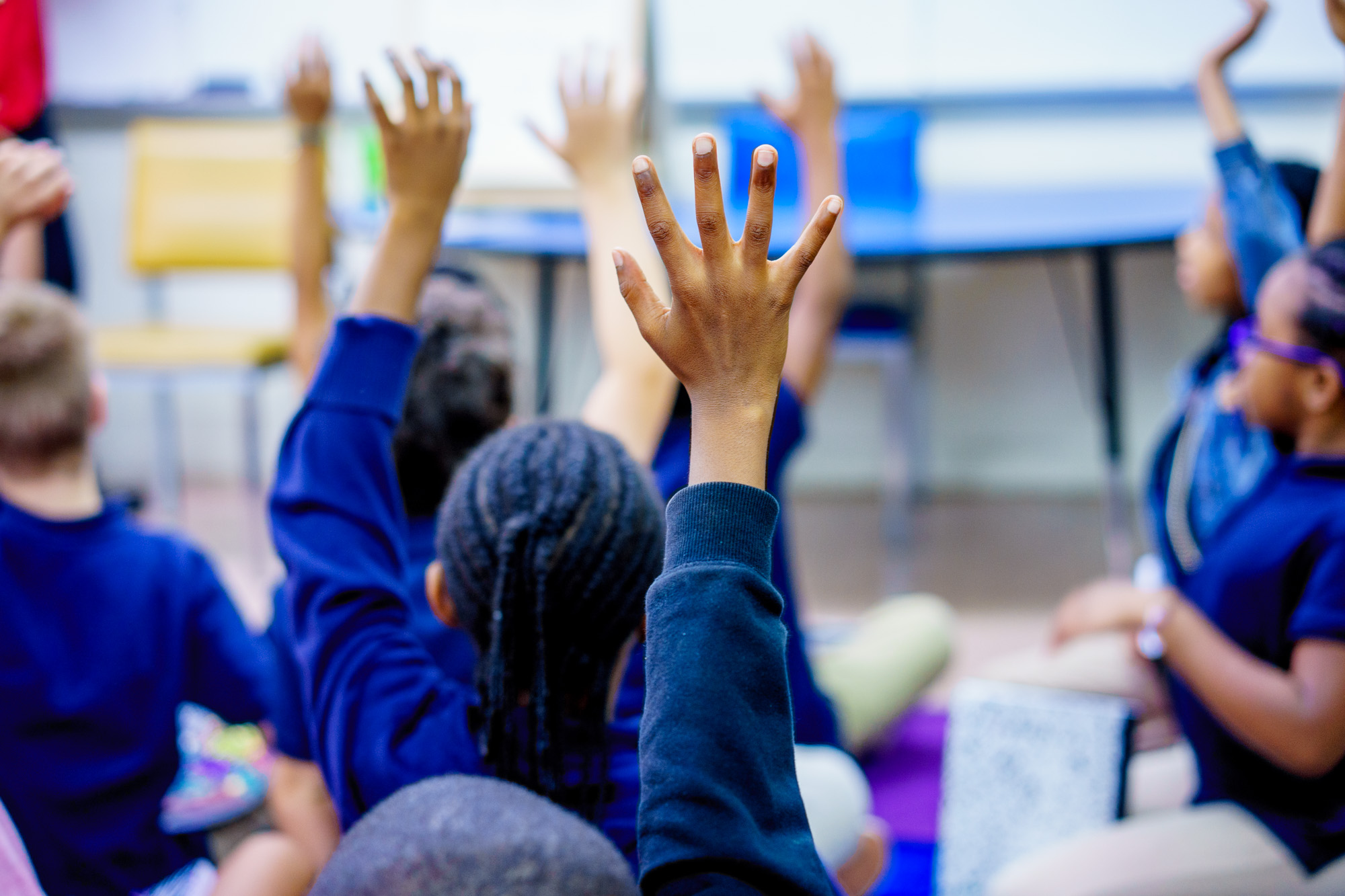 21 Sep

Our Commitment to Equity and Racial Justice

We launch this school year in the midst of dual pandemics – COVID-19, which disproportionately harms communities of color, and systemic racism and violence against Black people that pervades all of our institutions, including education.  This context reinforces our commitment to fight injustice, teach our young people to do the same, and support our leaders to drive systemic change.

At the Philadelphia Academy of School Leaders, we work to achieve educational equity in Philadelphia so that every student in every neighborhood attends an excellent school that prepares all young people to attain their dreams.  We focus on school leaders as the catalyst for change to impact students' lives.

In Philadelphia, only 16-18% of students are proficient or above in reading and math according to the 2019 National Assessment of Educational Progress (NAEP).  Compared to other large urban areas in the United States, Philadelphia is second to last.[i]  There are persistent gaps between racial and ethnic groups, with white students scoring significantly higher than both Black and Latinx students.[ii]

At School Leaders, we unambiguously reject the current reality that students' race, skin color, or zip code should determine their school and educational quality and, therefore, life trajectory.  We believe that Black lives matter.  The status quo is not okay, and it is our responsibility as adults to provide students – including Black and brown students and students in poverty – the education they deserve and need to succeed in life.  Our work is more urgent now than ever.

We celebrate the results achieved by the school and system leaders we support.  Schools led by Neubauer Fellows consistently outperform and outpace other schools in terms of student achievement, growth, and attendance.  They show greater academic improvement among Black and Latinx students (2x the increase in math and 8x the increase in English Language Arts compared to other schools).  They also are closing the gap to performance across the state in both math (5x the state increase) and English Language Arts (2x the state increase).

Even so, opportunity gaps persist across our city.  Racism plays a harmful role in education and has a negative effect on instructional expectations, access, opportunities, and outcomes.  In order to truly prepare all students to pursue and achieve their life aspirations, leaders must continually examine and improve specific practices, including:
Expectations of students, including how and why expectations vary for different student subgroups
Access to the most challenging curriculum, including identifying which students do or do not have access and why
Strategies to promote student growth and mastery of standards, ensuring every student engages in rigorous learning that values their backgrounds and experiences
Data analysis to identify trends within and across racial subgroups to inform the development and implementation of effective solutions
Practices to select, assign, develop, and retain the most effective teachers, staff, and leaders with a commitment to ensuring the highest quality educators and leaders for students who need them most
Our programs build leaders' capacity in many of these areas, and we must do more.
At School Leaders, we recognize we cannot change schools and school systems if we do not change ourselves.  In our work to develop, engage, and retain principals and system leaders, we commit to:
Clarify our beliefs and values to reflect our commitment to equity, antiracism, and racial justice
Engage in courageous and open dialogue to examine and address how racism, white dominant culture, unearned privilege, and implicit bias show up in ourselves and our organization
Continue to diversify our staff, faculty, governance board, and advisory committees
Include an explicit focus on equity and antiracism in all of our programs in order to support school and system leaders to:

Create inclusive cultures
Recognize bias and privilege
Develop cultural competence
Identify, disrupt, and dismantle policies and practices that perpetuate inequities
Implement courageous leadership to directly confront biases, racism, and injustice in our schools and school systems

Develop explicit goals and metrics to hold ourselves accountable to all of the above as measured by improvements in student, school, and system level outcomes by race
Share updates to demonstrate our actions and progress in these areas
As part of our community, we ask you to join us in this work, hold us to these commitments, and identify ways we can be better in our work together.
[i] The 2019 National Assessment of Educational Progress (NAEP) provided district-level results across 27 urban areas.  Philadelphia had significantly lower percentages of proficient students than almost all of the other large cities that participated, including Boston, Chicago, New York City, and Washington, D.C.  Only one city – Detroit – performed significantly lower than Philadelphia.
[ii] On a scale from 0-500 on the 2019 National Assessment of Educational Progress (NAEP):
White students scored significantly higher than Black students: 33 points higher in 4th grade math, 35 points higher in 4th grade reading, 34 points higher in 8th grade math, and 22 points higher in 8th grade reading.
White students scored significantly higher than Latinx (NAEP used the term "Hispanic") students: 33 points higher in 4th grade math, 40 points higher in 4th grade reading, 38 points higher in 8th grade math, and 27 points higher in 8th grade reading.