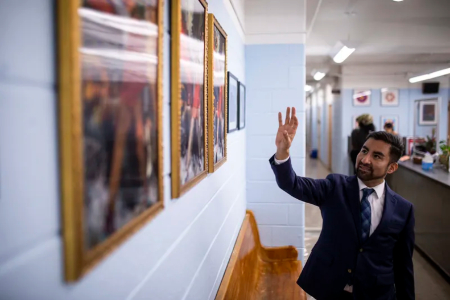 29 Apr

Neubauer Fellow Omar Crowder Never Wanted to be a Principal, Now he is a Lindback Award Winner!

Omar Crowder (2019 Fellow) is among 5 Neubauer Fellows to receive the 2022 Lindback Award for Distinguished Principals.  This prestigious award recognizes school principals who make significant leadership and humanitarian contributions to their communities.  Recipients were nominated by a school-based committee of students, teachers, and parents and receive a $20,000 award to be used in their school community.   

Omar has served as the principal of Northeast High School since 2018. Northeast is the largest and top performing neighborhood high school in the city. Omar credits teachers for his success in academics and life.  During a childhood with many challenges, education was the key to lifting Omar out of poverty.  When the time came to go to law school or graduate school for education he chose education.  Now he serves to deliver the best possible educational experience to the 3,575 Northeast students and staff he refers to as "blessings".        

Read about Omar's journey here.