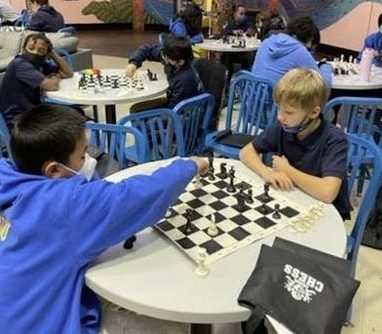 07 Mar

Neubauer Fellow Luke Hostetter Prepares Middle School Students for Greatness

Luke Hostetter (2018 Neubauer Fellow), principal of Baldi Middle School since 2015, is committed to preparing Baldi's diverse students for high school.  Hostetter leads the largest middle school in Philadelphia.  With 1500 students, half of which speak a language other than English at home, Hostetter emphasizes academics, school partnerships, student council work, and extra curricular programming including a 7:15 AM physical fitness program that engages 50-100 students every morning!

Hostetter shares, "We've been identified by the State of Pennsylvania as a school that has high growth.  One of our points of pride as a school is we know that students grow academically at our building no matter where their starting point is."  Baldi also recognizes that the high school selection process can be a challenge.  That is why the staff work with students, families and partners to ensure that every student has access to options and good choices for high school.   

Read more about Baldi here.