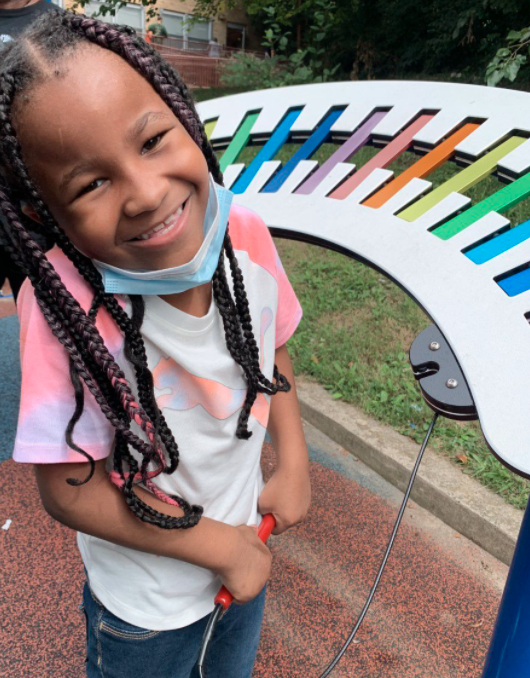 10 Nov

Overbrook Educational Center Focuses on Culture & Instruction for Student Success

From classroom morning meetings that provide space for student connection to intentionally chosen text materials that support learning at grade level or higher, Overbrook Educational Center (OEC) stays focused on student success. OEC, led by Meredith Foote (2018 Neubauer Fellow), is a K-8 school where 27% of the students are unable to read print without magnification, technology aides, large print or braille. In 2019 the school was recognized for achieving four years consecutive growth on the School Progress Report (SPR) and was designated a Community School by the Philadelphia Mayor's Office of Education.

Meredith's commitment to healthy culture and rigorous instruction is supported by a collaborative effort. The staff, students and their partners work together on breathing techniques with their "Reset" program, keeping students engaged with appropriate literacy and math materials, a robust theatre program, sensory playground activities and a recently opened Community Center. The center hosts yoga, dance, music and Individual Education Plan (IEP) meetings. 

Read more about OEC here.