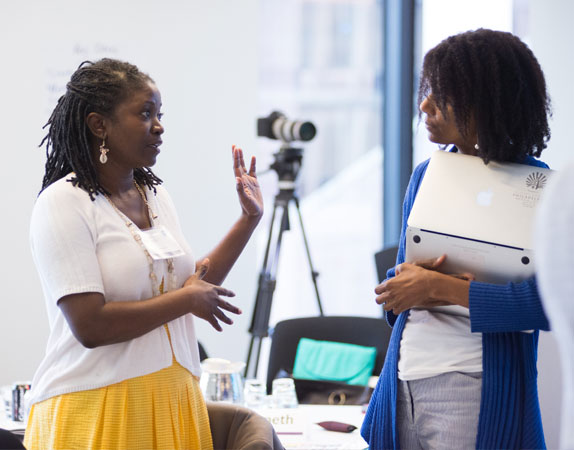 15 Apr

The Teacher-Leader Collaborative Grants Program has launched!

Bolstering the leadership potential of teachers and increasing teacher affinity for Philadelphia's classrooms are a high priority for the Philadelphia Academy of School Leaders. Consequently, on March 18th, School Leaders unveiled the Teacher-Leader Collaborative Grants Program. The grants program calls for teachers to team up with their administrators to devise a plan that addresses school-based problems. Those teams that are chosen for the grant program will receive between $5,000 and $15,000 dollars to execute their plans.

School Leaders held a workshop for teachers and principals to learn more about the grant and how to tailor their responses for the grants program. Thirty educators attended the event, representing over fifteen schools in Philadelphia. The project ideas shared at the workshop were truly impressive and innovative! School Leaders remains excited about the applications. The deadline for the grants program is May 2nd, with winners announced in late May.

Read more about the Teacher-Leader Collaborative Grants Program here.