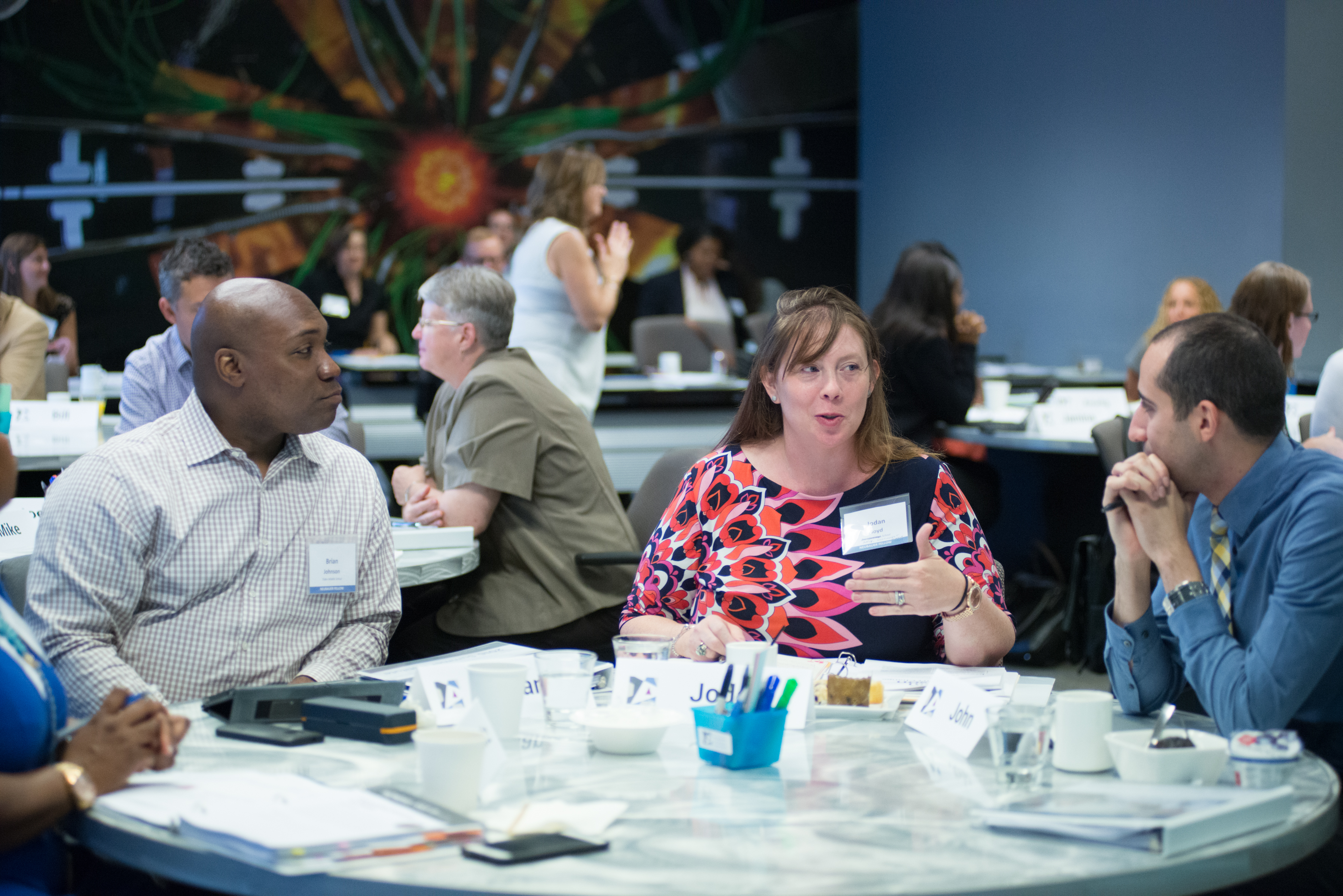 04 Apr

22 Philadelphia principals join next cohort of Neubauer Fellows in Educational Leadership

The Philadelphia Academy of School Leaders is honored to announce that 22 exceptional Philadelphia principals have accepted a place in the third cohort of Neubauer Fellows in Educational Leadership. The Neubauer Fellowship is a two-year leadership development program for Philadelphia's most proven principals. The Fellowship provides best-in-class learning opportunities designed to hone principals' skills and deepen their impact as collaborative, entrepreneurial school leaders with a vision for results.

Representing 18 district schools and 4 charter schools, this group of outstanding principals brings a combined 131 years of experience as school leaders to their new role as Neubauer Fellows. With the 22 newly-selected Fellows joining 40 accomplished leaders in the first two cohorts, Neubauer Fellowship principals will impact nearly 40,000 students throughout the city.

Neubauer Fellowship in Educational Leadership – Cohort 3

Stephanie Andrewlevich – Mitchell Elementary

Colleen Bowen – Clara Barton Elementary School

Stacey Burnley – E.M. Stanton School

Connie Carnivale – H.A. Brown Academics Plus Elementary School

Shakae Dupre-Campbell – Middle Years Alternative

Aaron Gerwer – Science Leadership Academy

Richard Gordon IV – Paul Robeson High School for Human Service

LeRoy Hall Jr. – Henry H. Houston Elementary School

Tiffany Holmes – Mastery Charter School Clymer Elementary

Colette Langston – Swenson Arts and Technology High School

Michael Lowe – Cook-Wissahickon School

Jack Nelson Jr. – Abraham Lincoln High School

Sherin Philip Kurian – William Loesche Elementary School

Marisol Rivera Rodriguez – Isaac A. Sheppard School

Michael Roth – Olney Elementary School

Kate Sylvester – Watson T. Comly Elementary School

Karen Thomas – William W. Bodine High School for International Affairs

Stuart Warshawer – Mastery Charter Harrity Upper School

Shakeera Warthen – F. Amedee Bregy School

Lisa Wilmer – J.W. Catharine School

Shira Woolf Cohen – New Foundations Charter School

Christopher Zagacki – Freire Charter Middle School

About the Philadelphia Academy of School Leaders – The Philadelphia Academy of School Leaders seeks to improve student outcomes by investing in school leadership. To ensure the greatest impact, our programs focus on proven techniques that enable leaders to maximize scarce resources, delegate strategically, create deep-learning school cultures that drive student growth, and much more. School Leaders' flagship program is the year-long Neubauer Fellowship in Educational Leadership. School Leaders also supports Philadelphia schools with its Teacher-Leader Collaborative Grants program. This initiative provides awards of $5,000-15,000 to school-based teams of teachers and administrators to address a need in their school.  In 2016-17, the Teacher-Leader Collaborative Grants program provided $163,085 to 13 schools in the city.