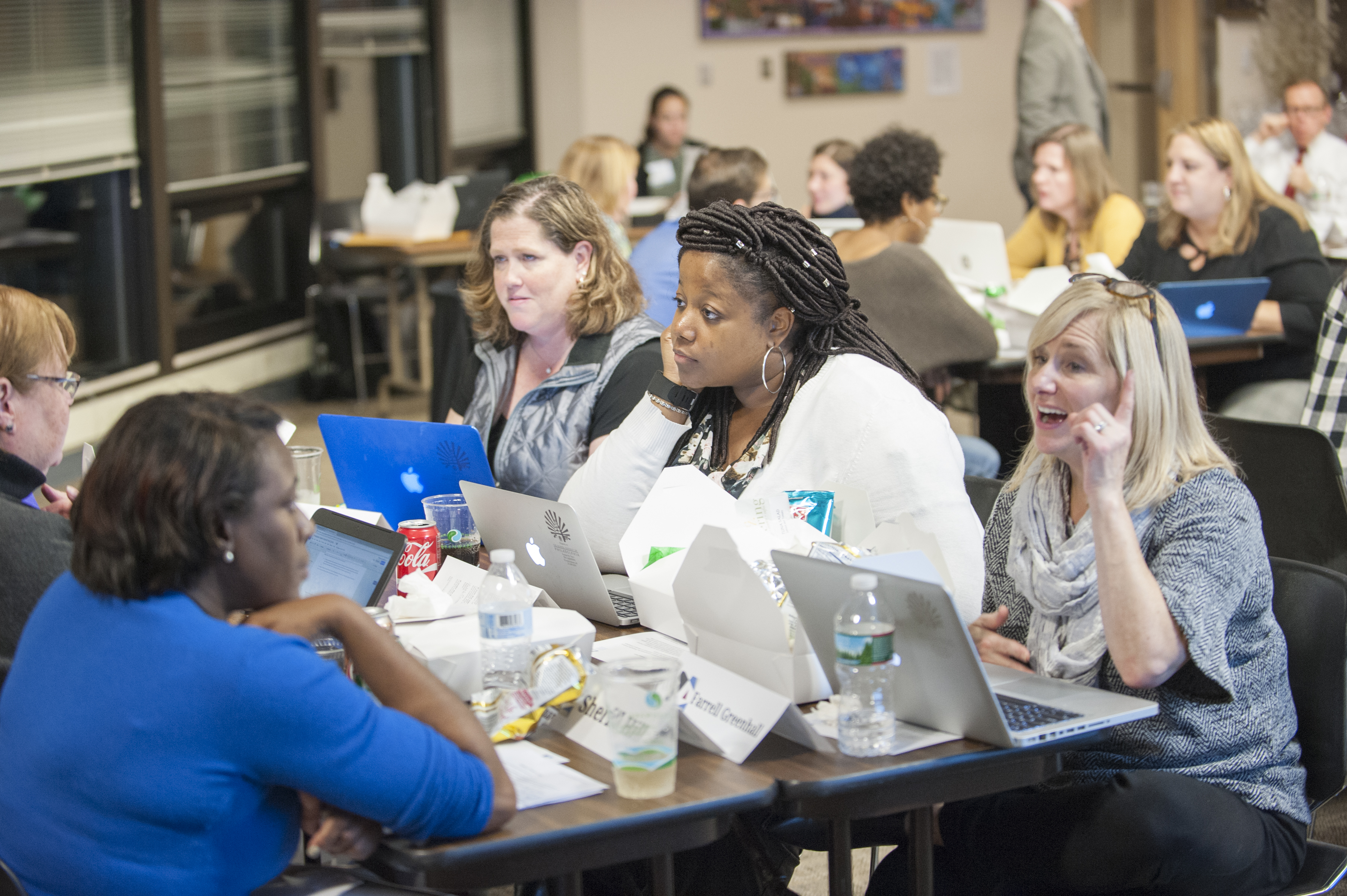 14 Dec

Philadelphia teachers look to increase impact by strengthening leadership skills

An innovative collaboration is supporting Philadelphia teachers to build personal leadership skills to better serve their schools and students.

The Teacher-Leader Collaborative Grants Program, an initiative of The Philadelphia Academy of School Leaders, partnered with Alex Shub, CEO of the School Empowerment Network, to facilitate a recent workshop for teacher-leaders. The partnership focused on building teacher leadership skills to define and communicate their vision for success — and effectively manage stakeholders to drive their projects forward. Joining the participants in the Teacher-Leader Grants program, attendees also included 13 teacher-leaders from schools led by principals who participate in the Neubauer Fellowship for Educational Leadership.

Shub has nearly 20 years of experience working with school districts and communities on education issues, with a focus on talent development and coaching new principals. At the workshop, he provided teacher-leaders — often entrenched in the day-to-day happenings in their classrooms and at their schools —a chance to take a step back and ask themselves pivotal questions about how their leadership impacts their projects.

"The teacher leaders are a talented bunch who demonstrated their commitment to developing as school leaders through their honest reflection, thoughtful consideration, and enthusiasm for the work overall," Shub said. "Exploring leadership with this group was invigorating and filled me with optimism for all they will do for Philadelphia's school children."

The teacher-leaders were inspired to meet peers with similar challenges, and enthusiastically praised the opportunity. "To be given space/time/guidance to think about myself as a leader was the most beneficial part of the evening," said one, while another commented, "Working on a concrete strategy for planning around our school gave me a better perspective on how to approach moving ahead with my project."

In a post-workshop survey, 100 percent of teacher-leaders agreed that they will apply high-impact workshop strategies that will help them be better leaders at their schools, and that the experience increased their commitment to serving as a leader in Philadelphia.

The Philadelphia Academy of School Leaders seeks to retain excellent teachers by enabling them to implement collaborative projects that impact student success. In addition to infusing $163,000 in the form of grants into Philadelphia schools, School Leaders provides support to school teams and their leaders to ensure project success.

Photo above: Philadelphia teacher-leaders discuss managing their peers.